Ternium is Latin America's leading flat steel producer. With manufacturing facilities, service center and distribution networks in several countries in the region and the southern United States, serving customers from various industries.
Starting with the launch of the new website, we was on charge of developing Ternium`s Sustainability Report. The task incluid the design of an editorial piece with illustrations and its subsequent motion graphic version for use on social media, defining a unique aesthetics and tone according to the report`s nature and target.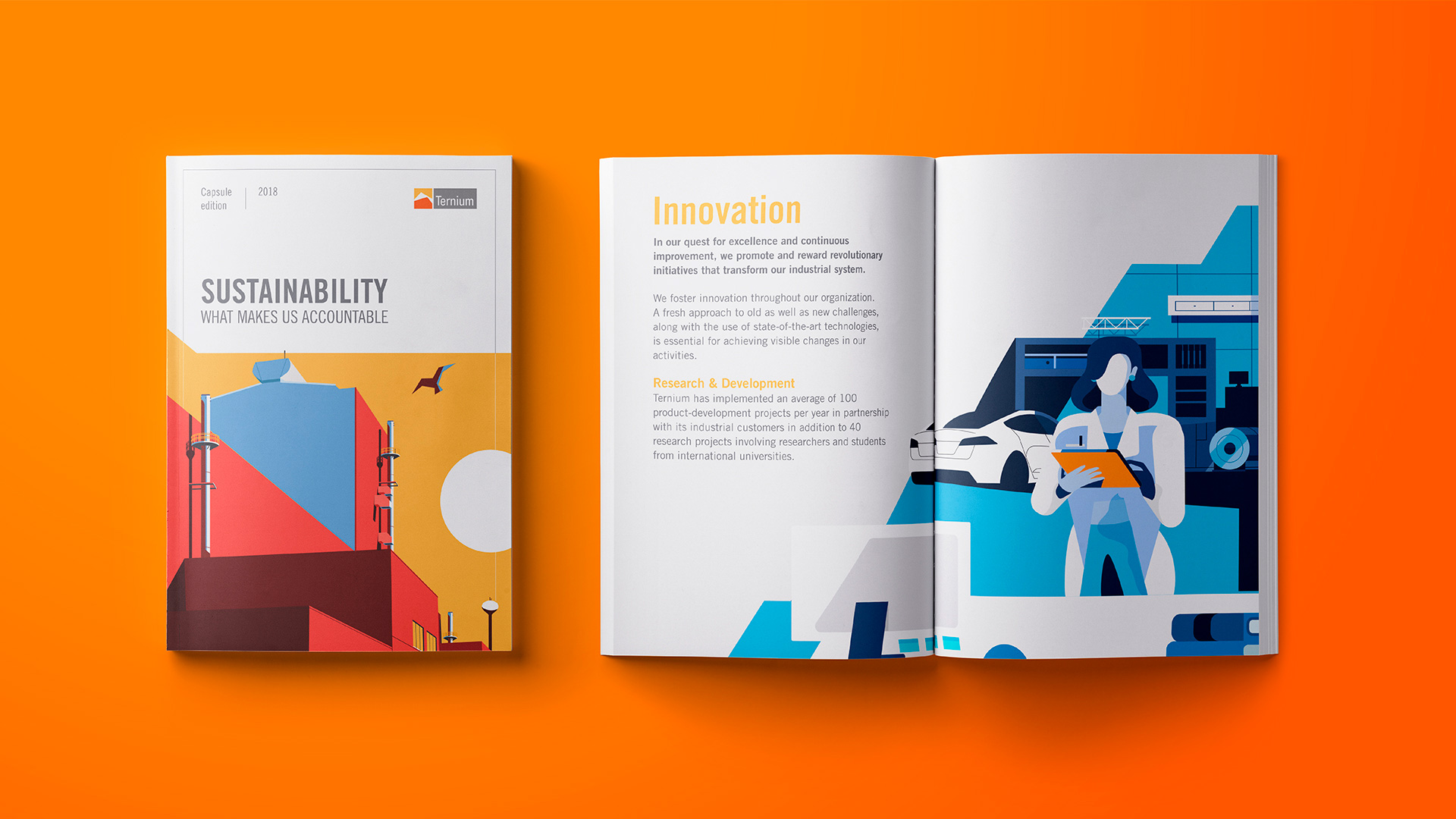 Flexible strategies for rigid materials
We worked on a set of basic guidelines that we gave to the illustration system to ensure the flexibility to adapt to each of the chapters described in the report, a properly defined color palette maintaining certain attributes of the guidelines of the mark, as well as perfectly managed elements that distinguish the character and values of Ternium.


The main challenge was to be able to graph the company's main values, such as human resources, innovation, value chain and environment.
But the graphic style had to not only work well on print media, but also adapt to animated digital pieces for social media communication.