About
Terapiamia is an Argentine digital platform founded in 2021, dedicated to recruiting the best Spanish-speaking therapists, and connecting them with people who want to start therapy.
Brand design — Product design — Website Design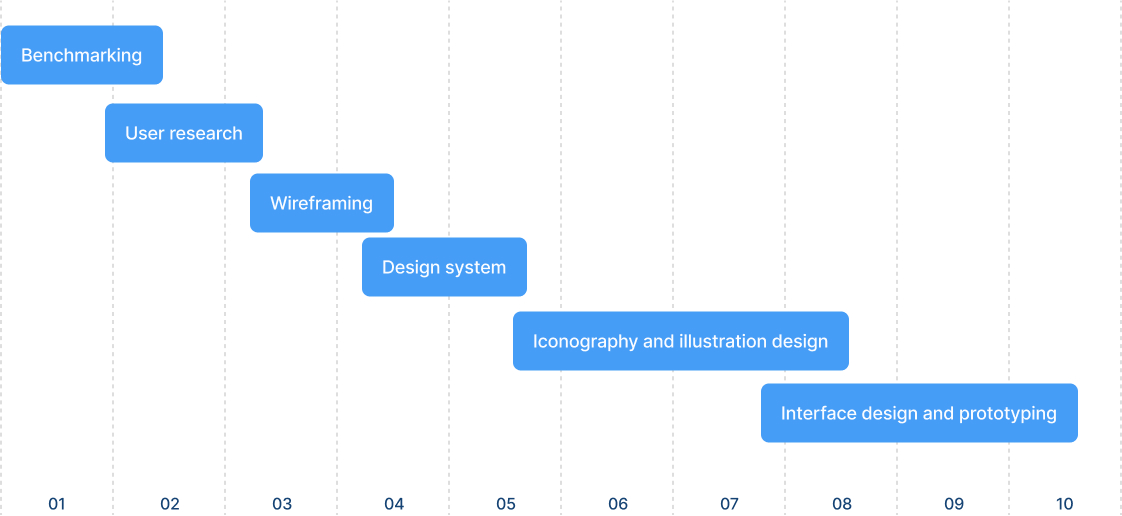 The challenge
The main task for our was getting patients to start a therapeutic process in less than 5 minutes. Sounds good? of course it sounds good.
With the main objective of launching the platform, we have two challenges. On the one hand, that patients find a professional that suits their needs. On the other hand, provide professionals with a work space that allows them to monetize their free time and achieve a greater flow of patients.
Modern — Simplicity — Clearence — Reliability — Accesibility — Authority — Expertise — Easy learning — Free
The solution
We worked on a bright and informative landing page that helps our users discover the benefits of Terapiamia and a Web App to schedule sessions according to the availability of each one and recommend patients an ideal therapist for their needs.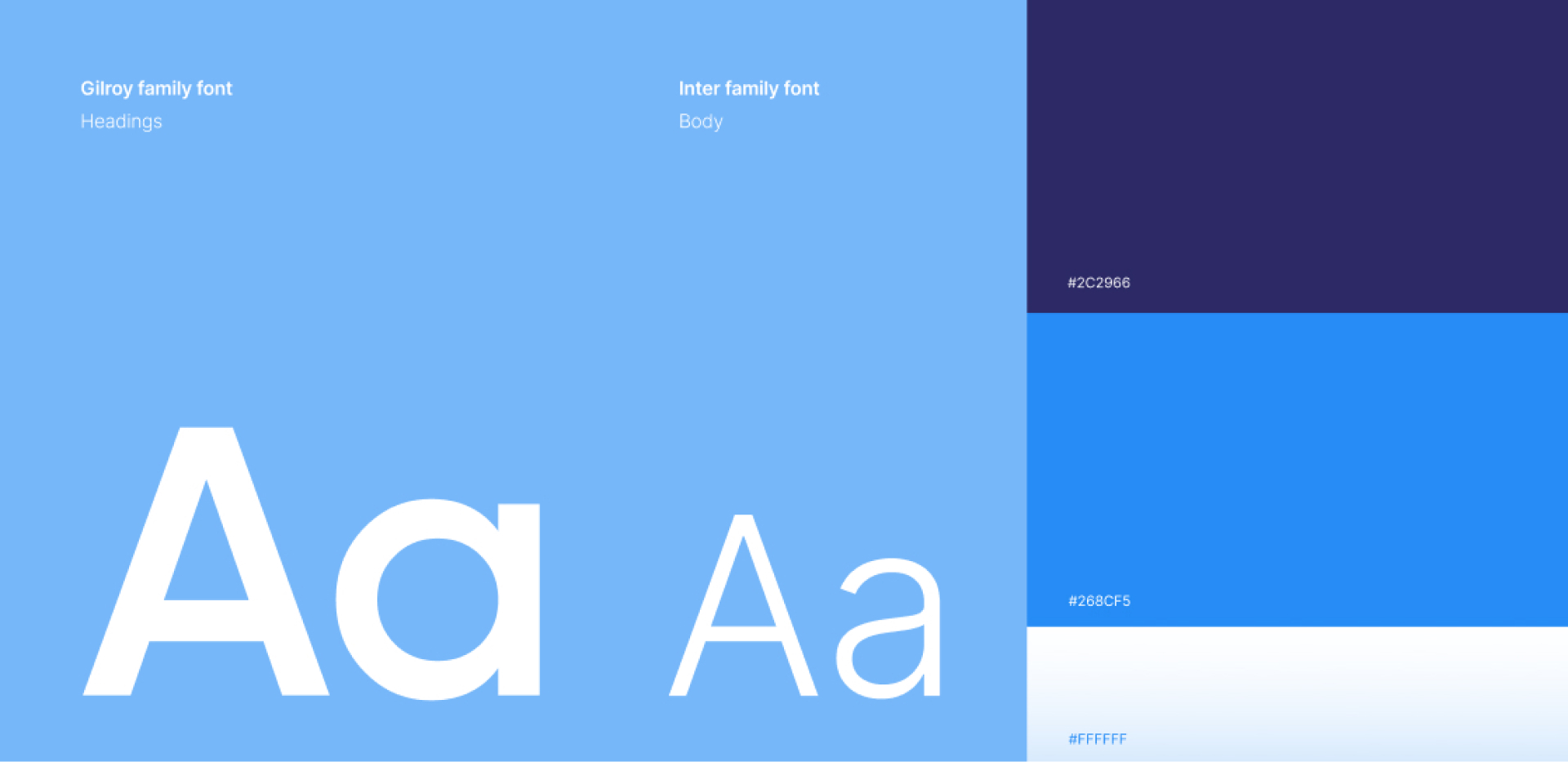 ---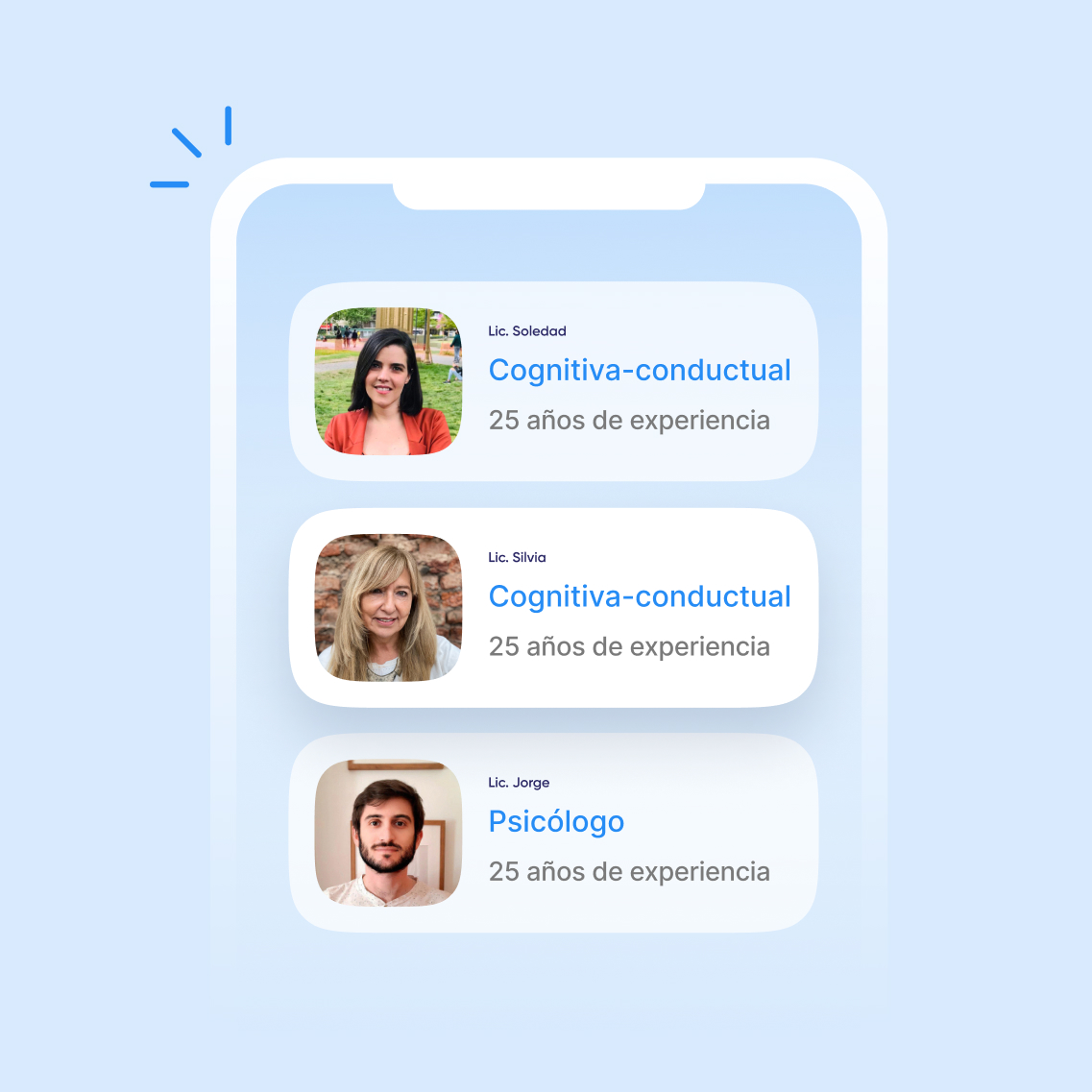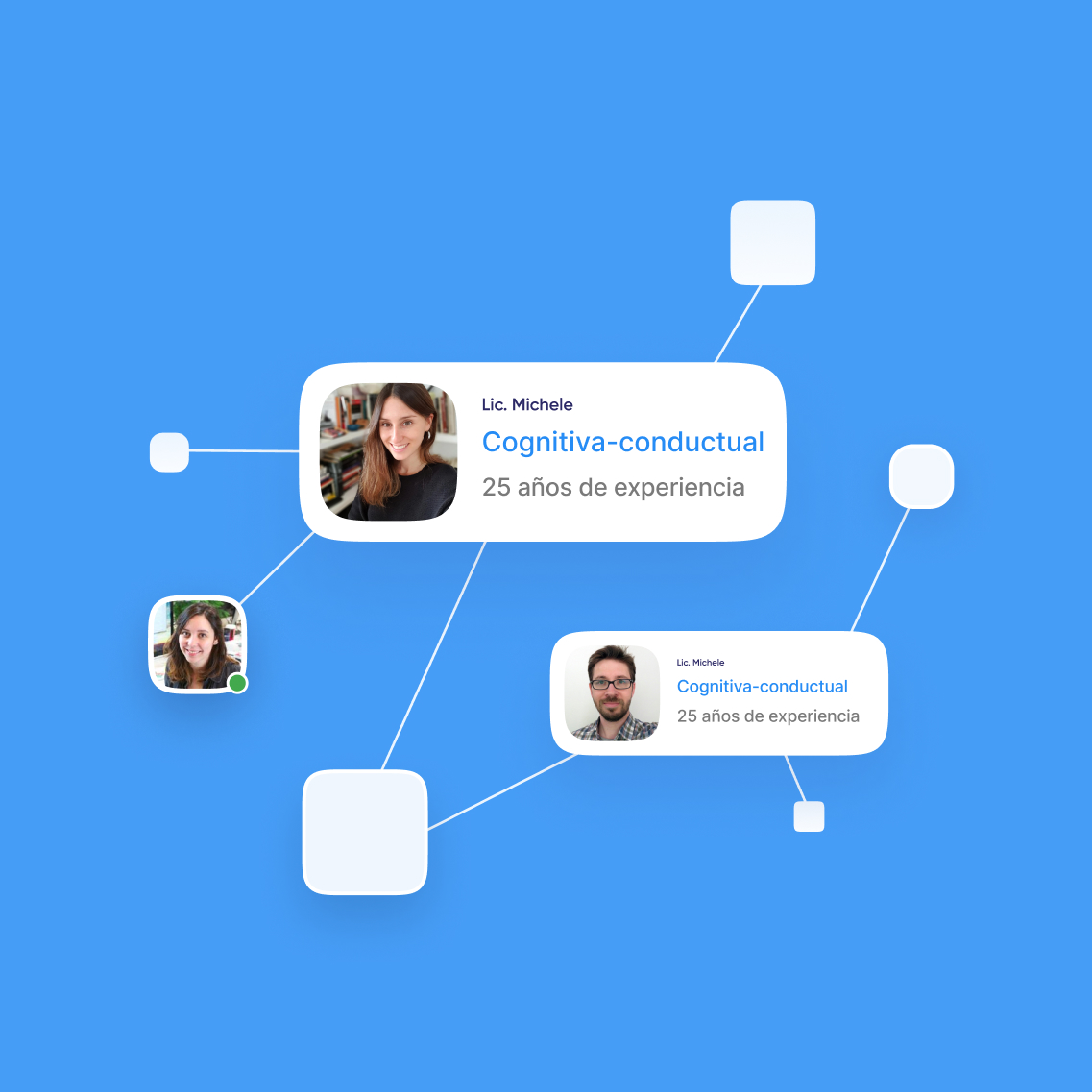 Custom Illustrations and icons
Definitely combining the illustrations within a minimalist user interface was a great success and a good opportunity to solve the different interactions of the platform with the user in a nice and cool way. Strategically installing a graphic resource that provides personality and potential extra value within the brand system.
Brand design — Product design — Website Design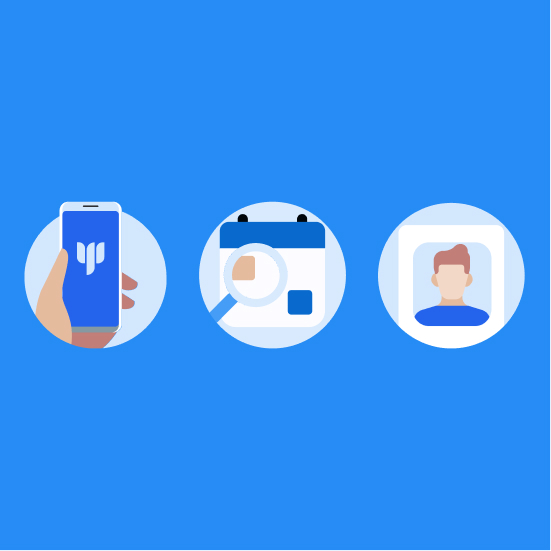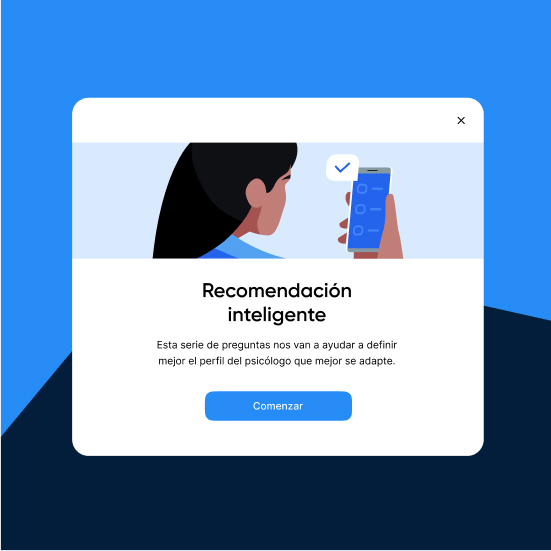 Design to tell a true story
With simple navigation and clear calls to action the goal of connecting patients with their therapists became easier to achieve, but to achieve it we also had to tell a story and bring the Terapiamia brand to life through design, in a way that feels faithful, trustworthy and convincing.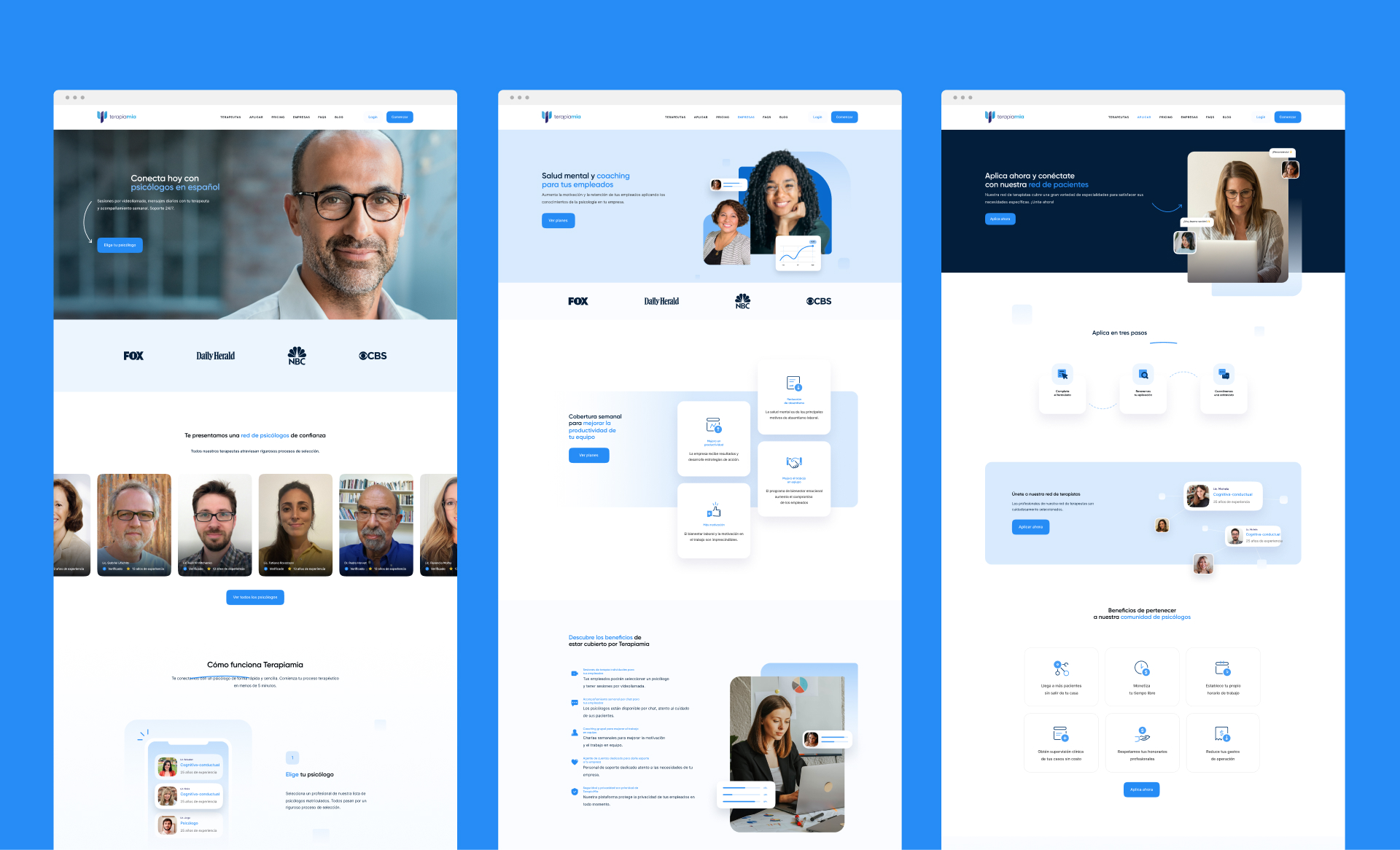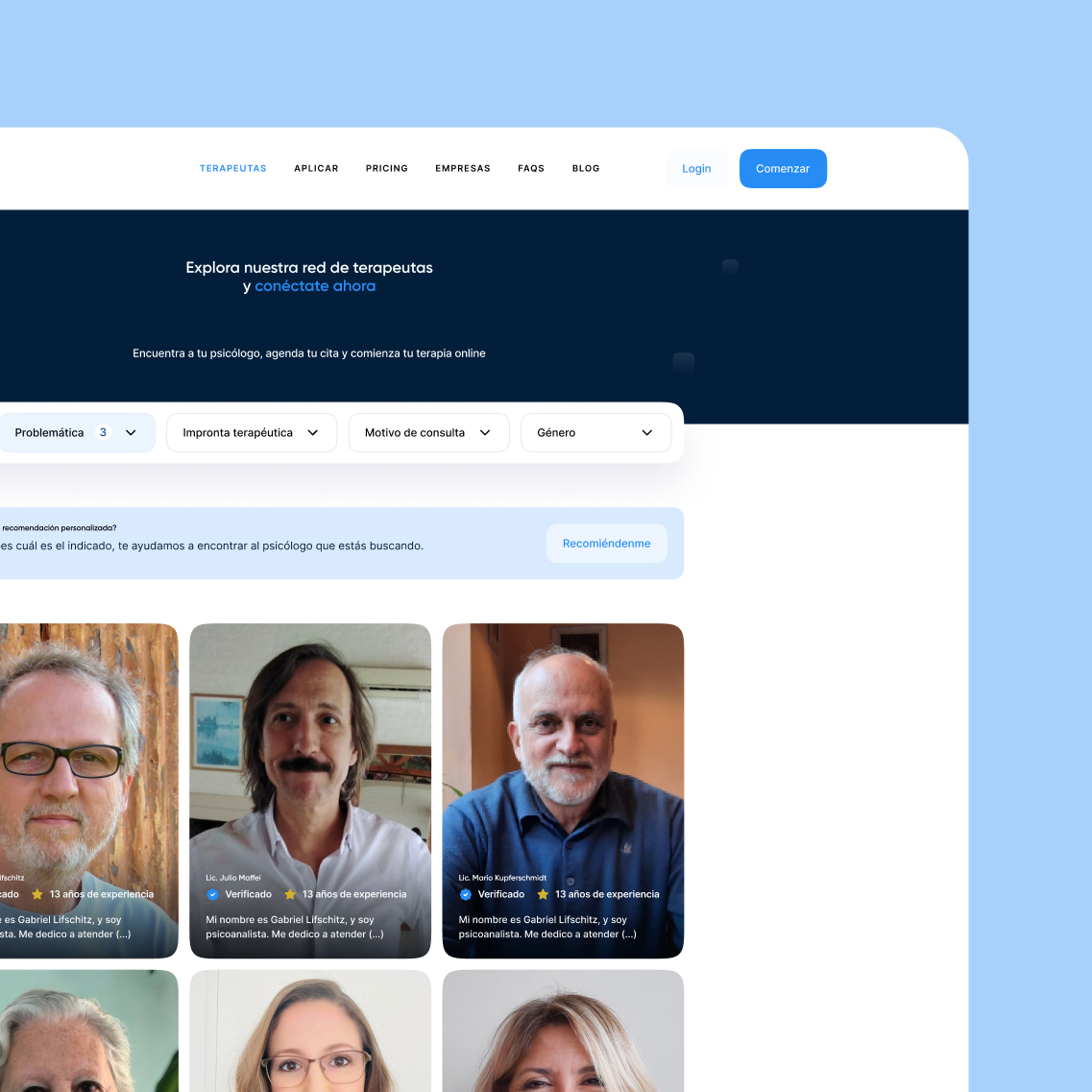 Human factor in the content of use
We create a flexible design system with components that allow us to tell the story, understanding the behavior patterns that we want people to develop while browsing. From the brand elements, such as the chosen colors, the fonts, the tone of voice, the illustrations, to the screenshots that show the product and the photos of real therapists bring human value to the platform that play a fundamental role. when it comes to generating confidence and security among visitors.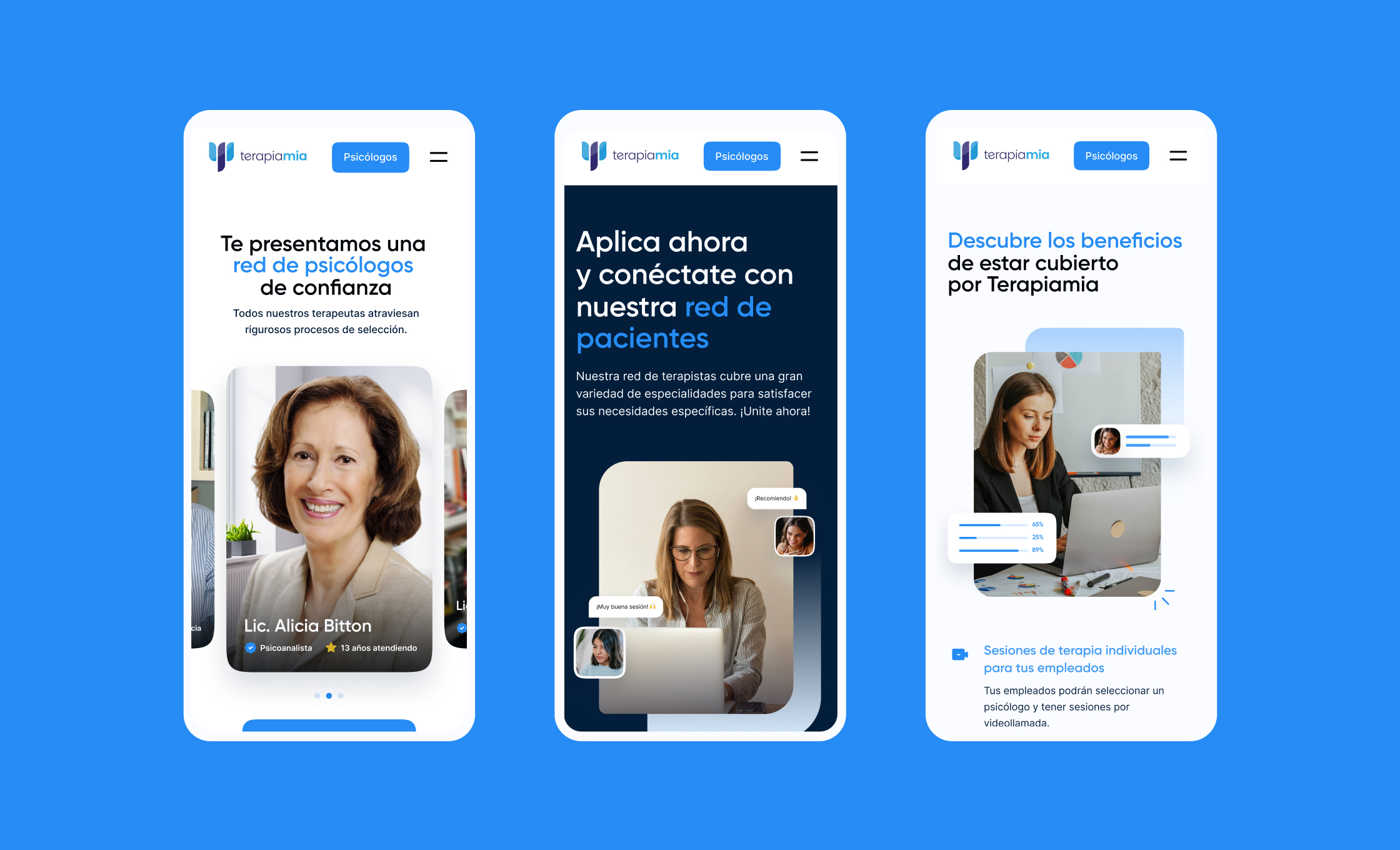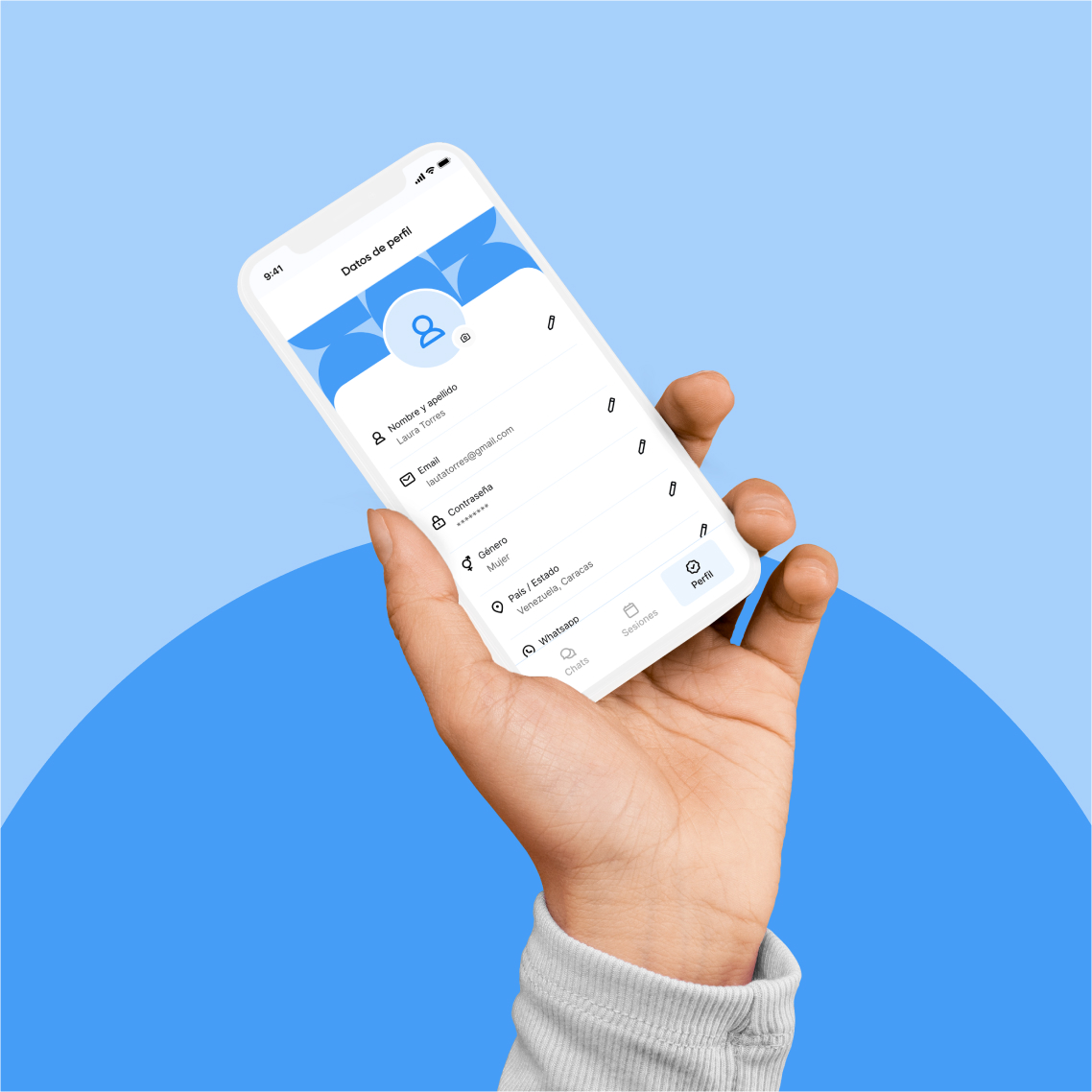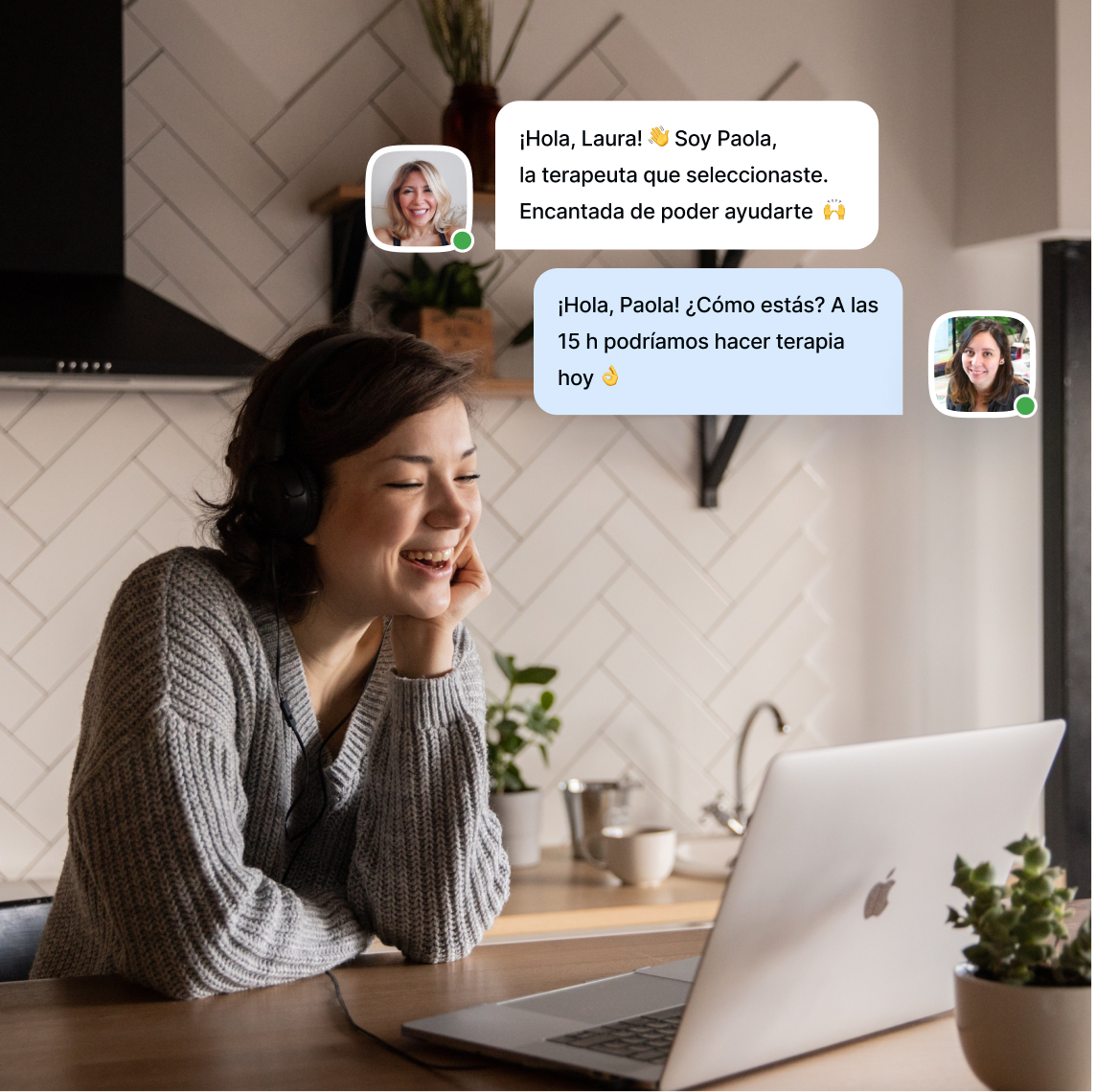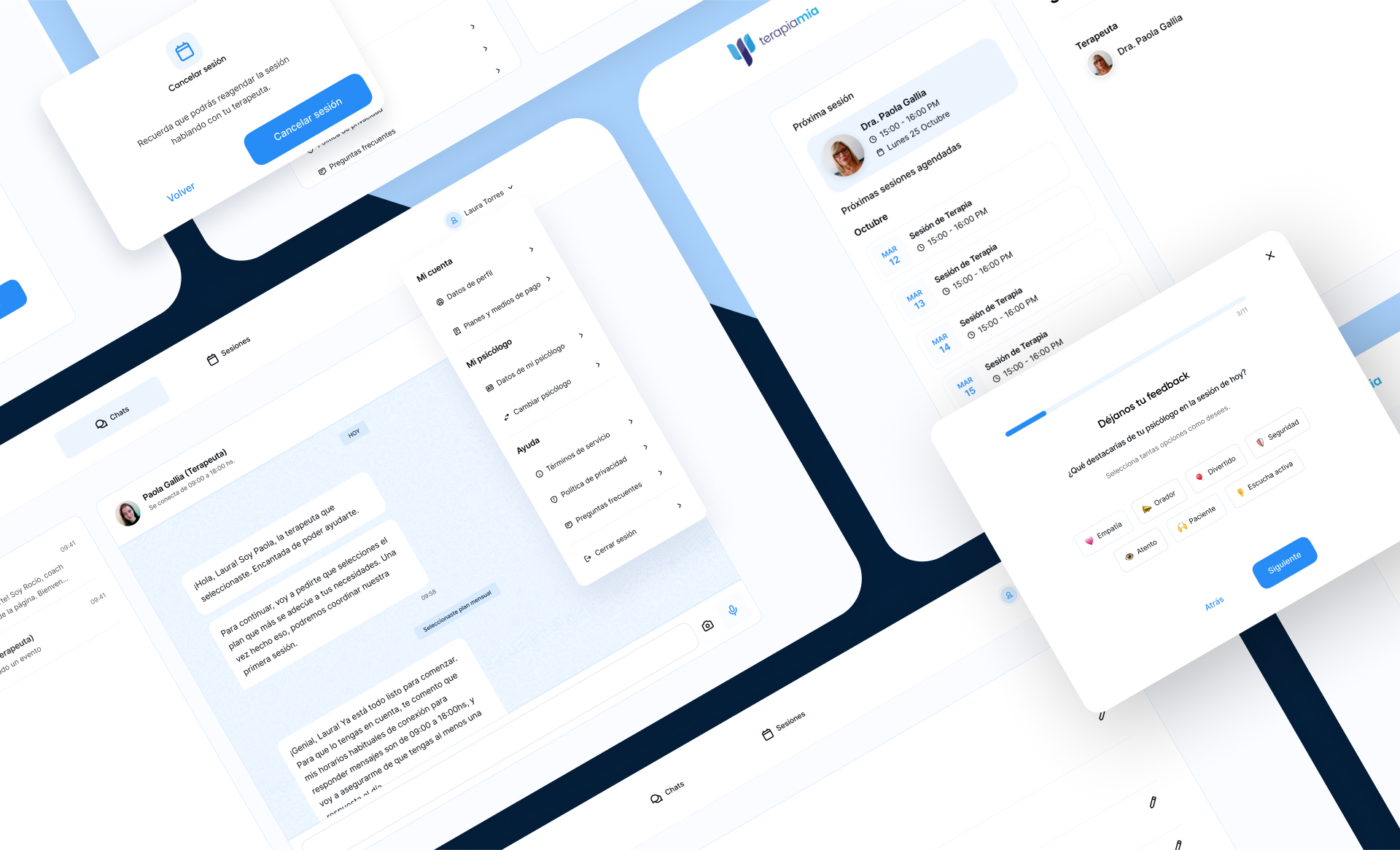 Conclusion
The design process was finally implemented and launched. Now Terapiamia is at the service of the community so that people can adopt it over time and make their lives easier. It allowed us to help from our role as designers who provide solutions, and we added a new adventure as experience in product development for the health area.
The process
Team
1x Project manager
1x Brand strategist
1x Brand designer
1x UX/UI designer
1x Motion designer
1x Illustrator
Empathy
User research
Competitive
Analysis
User personas
Define/Ideate
Out solutions
User flows
Sketching
Wireframing

Prototyping
UI design elements
Design system
Icon system
Illustrations
High-fi prototype
Testing
Deliverables