Credit Card Insider is a privately held Syracuse, NY Founded in 2012. The company provides reviews of credit cards, information about building credit, and tools to compare credit card products. Our challenge was to give the company the right artistic direction to be able to capture the target of readers to whom they wanted to reach, a young and modern audience.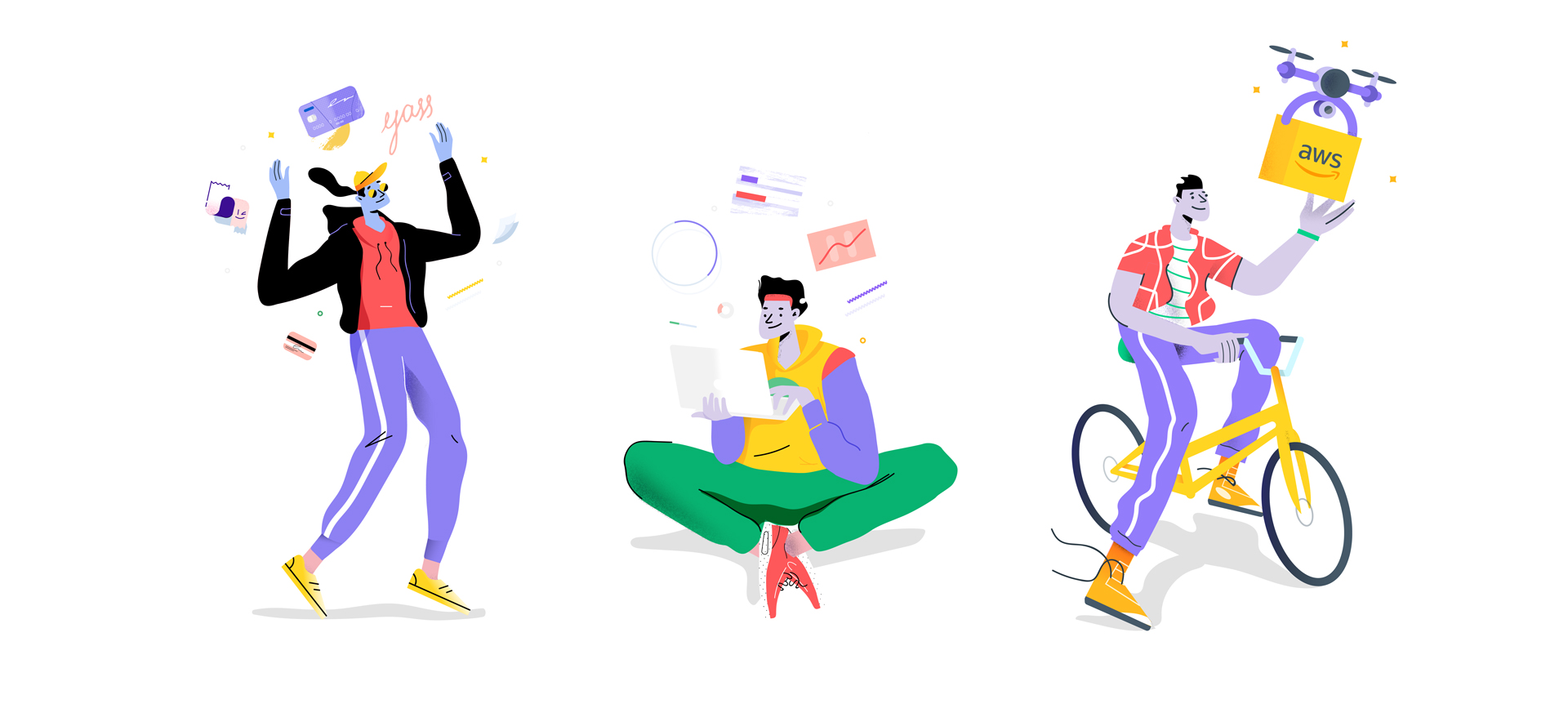 Turning the cards
That's why we developed a system of illustrations and icons for the new website.

The focus was on enhancing the values of the brand, translating into dynamic characters loaded with a lot of attitude, irregular strokes and vivid colors, this gave a novel twist and a modern update to the way we communicate, so that the process credit card search be a unique and satisfying experience.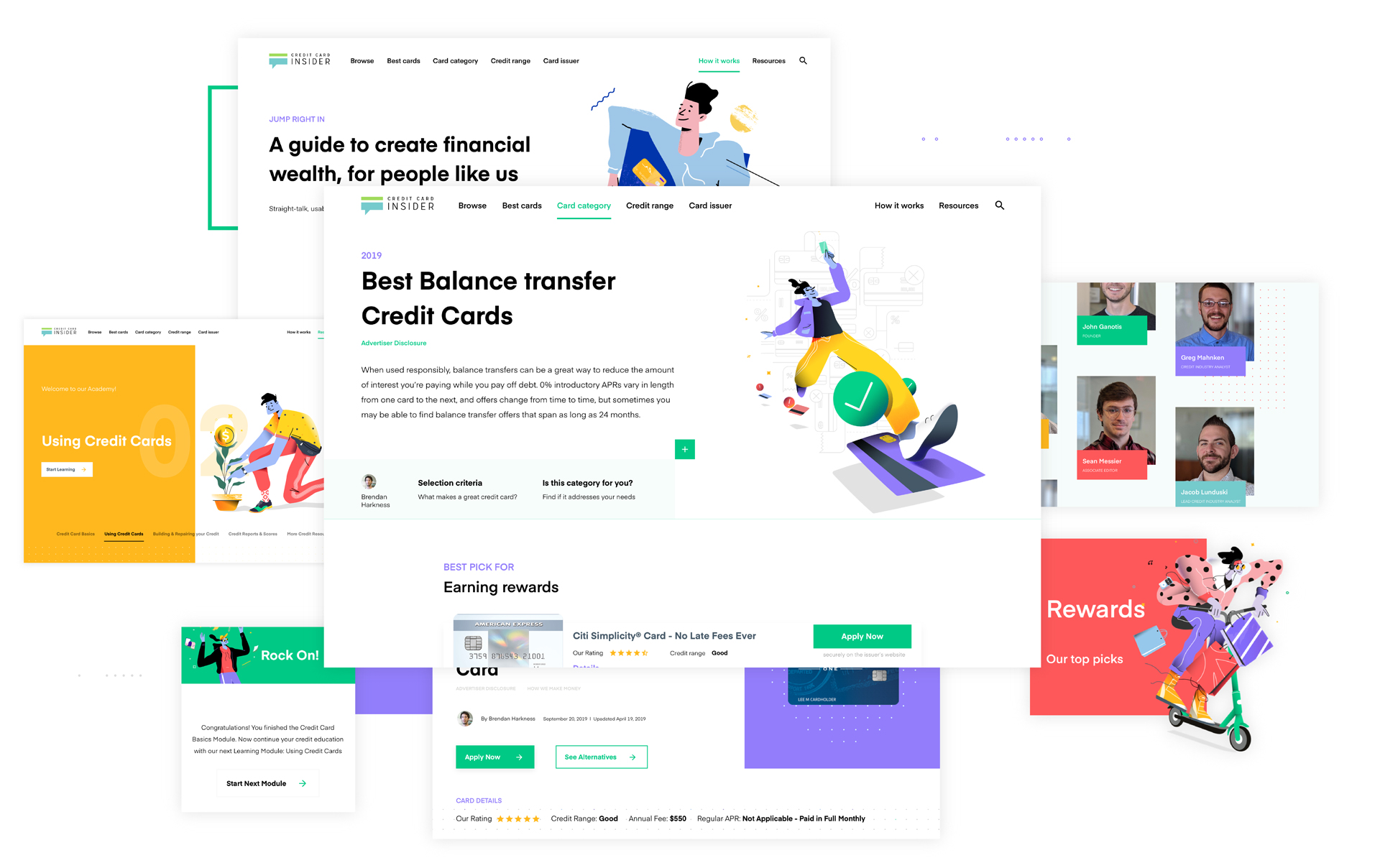 By considering the mechanics and behaviour at every stage, we have ensured that the illustrations and icons works seamlessly across the website journey.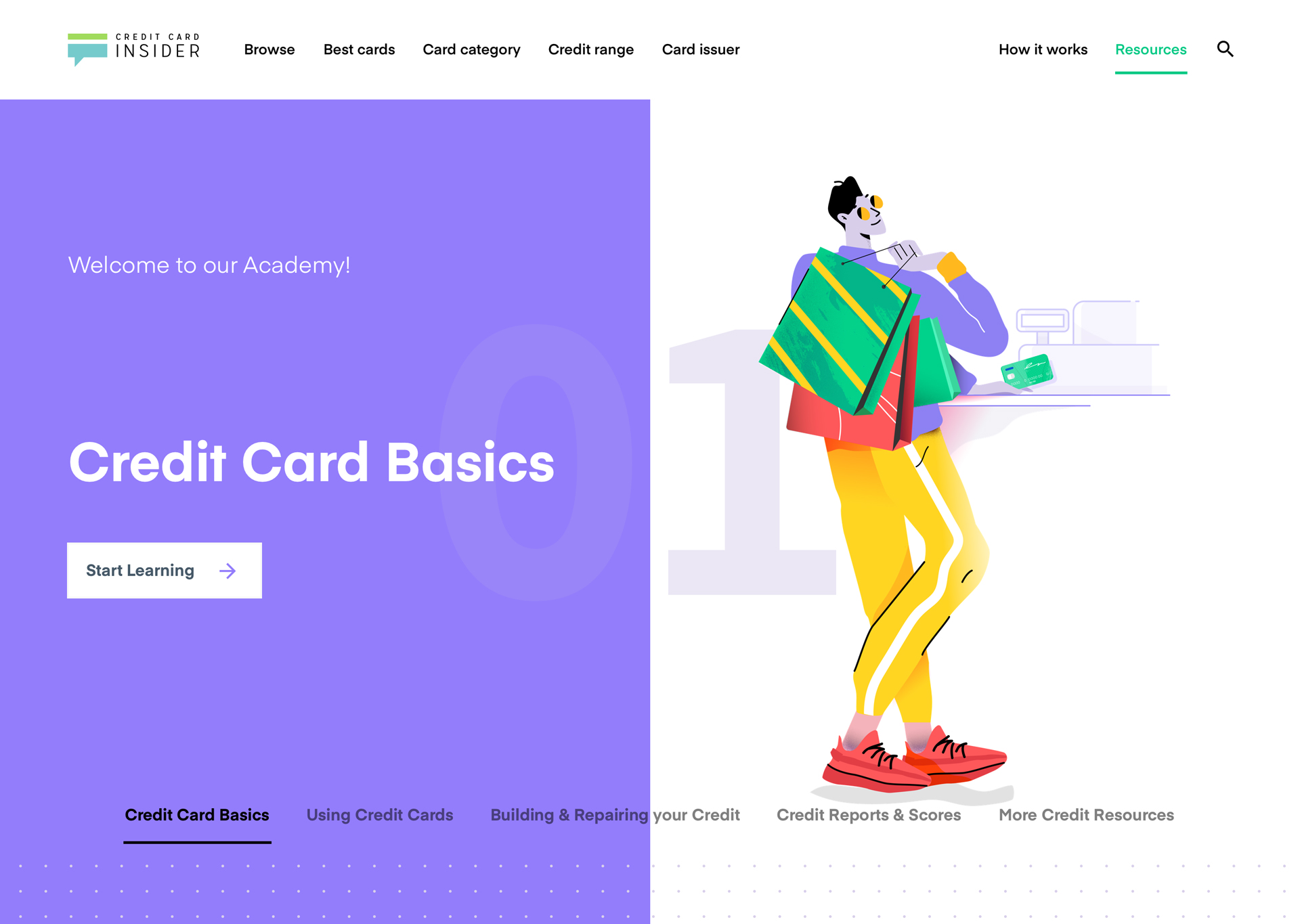 We wanted to create characters that break with sterotypes, with good vibes and positive attitudes, that are able to generate empathy with users and perfectly deliver the CCI message.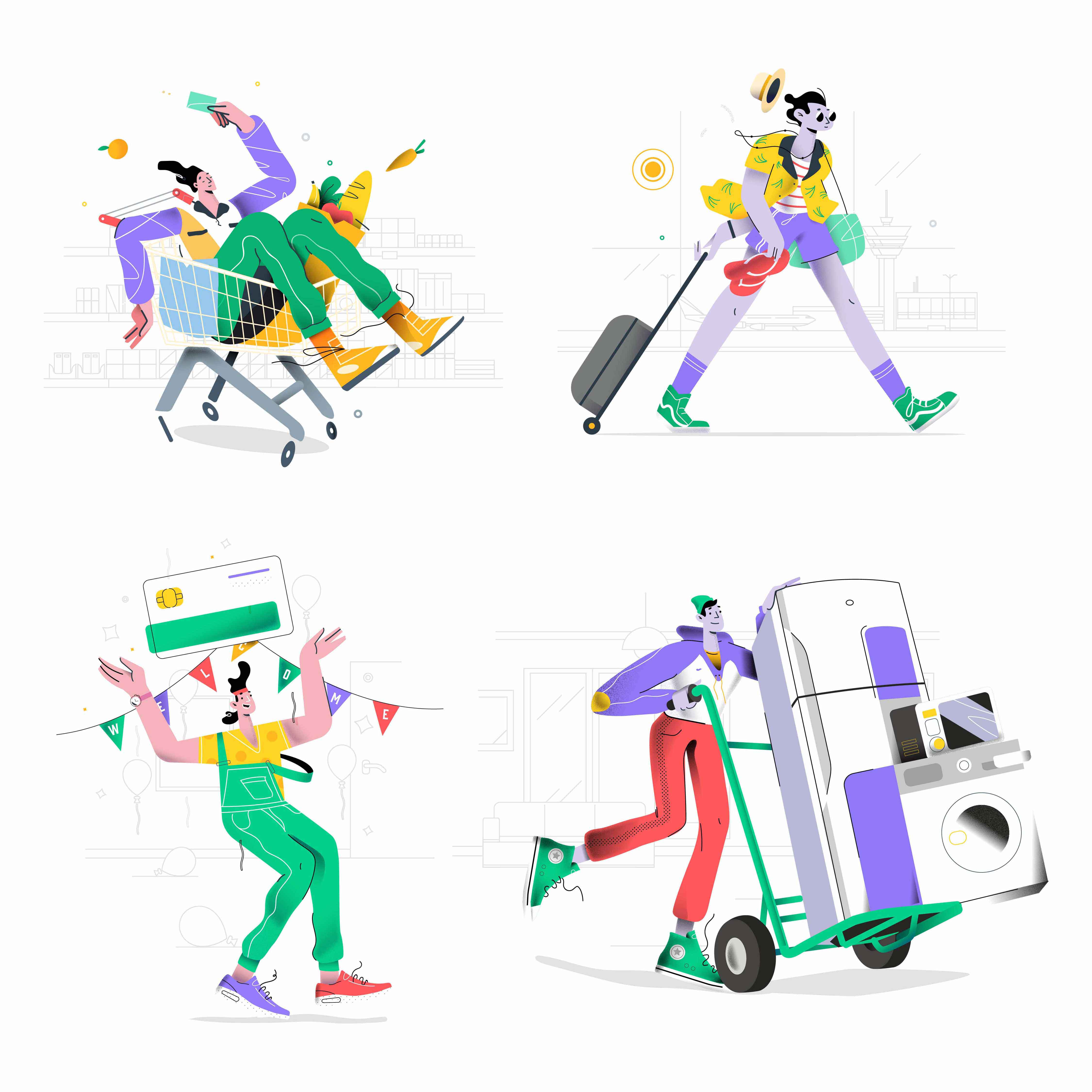 CCI users look for their ideal card from their smartphone, that's why we make sure the illustrations look super cool on the mobile interfaz.